Celebrating 11 Years of Smiles!
People's Choice Winner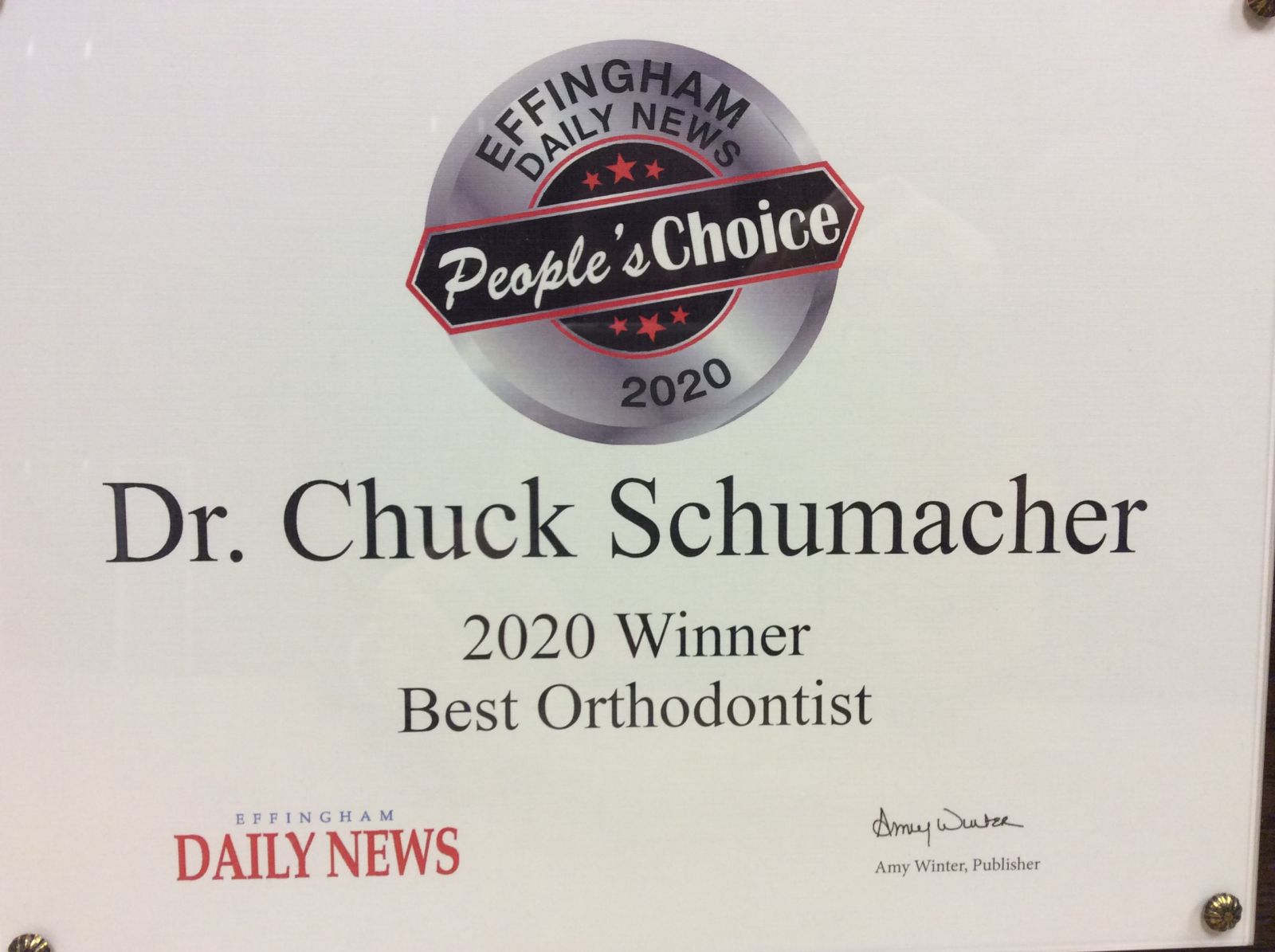 THANK YOU for voting Schumacher Orthodontics Effingham's favorite Ortho Office! We love our patients and we are excited to continue serving the Effingham community!
Debond Fun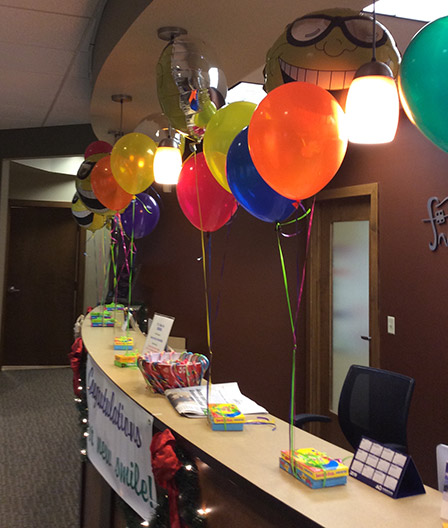 When your braces come off, we celebrate!! Balloons, goodies and your name goes on our wall...Who will be the next patient to sign our WALL OF SMILES?!?! We can't wait to find out!
Braces Bash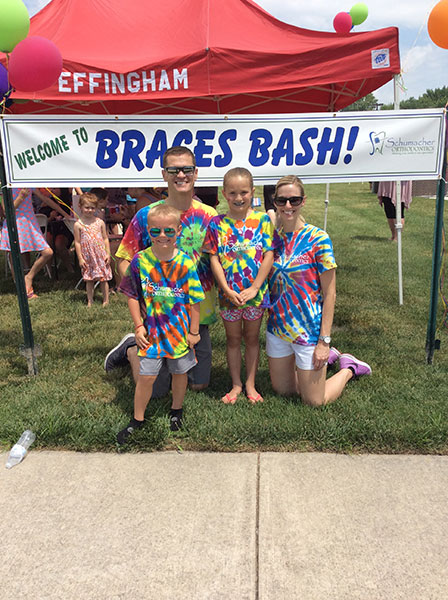 Braces Bash is our annual patient appreciation party and kick off to summer. Our patients and their families enjoy lunch, Tropical Sno, face painting, inflatables and even more fun!
Giving Back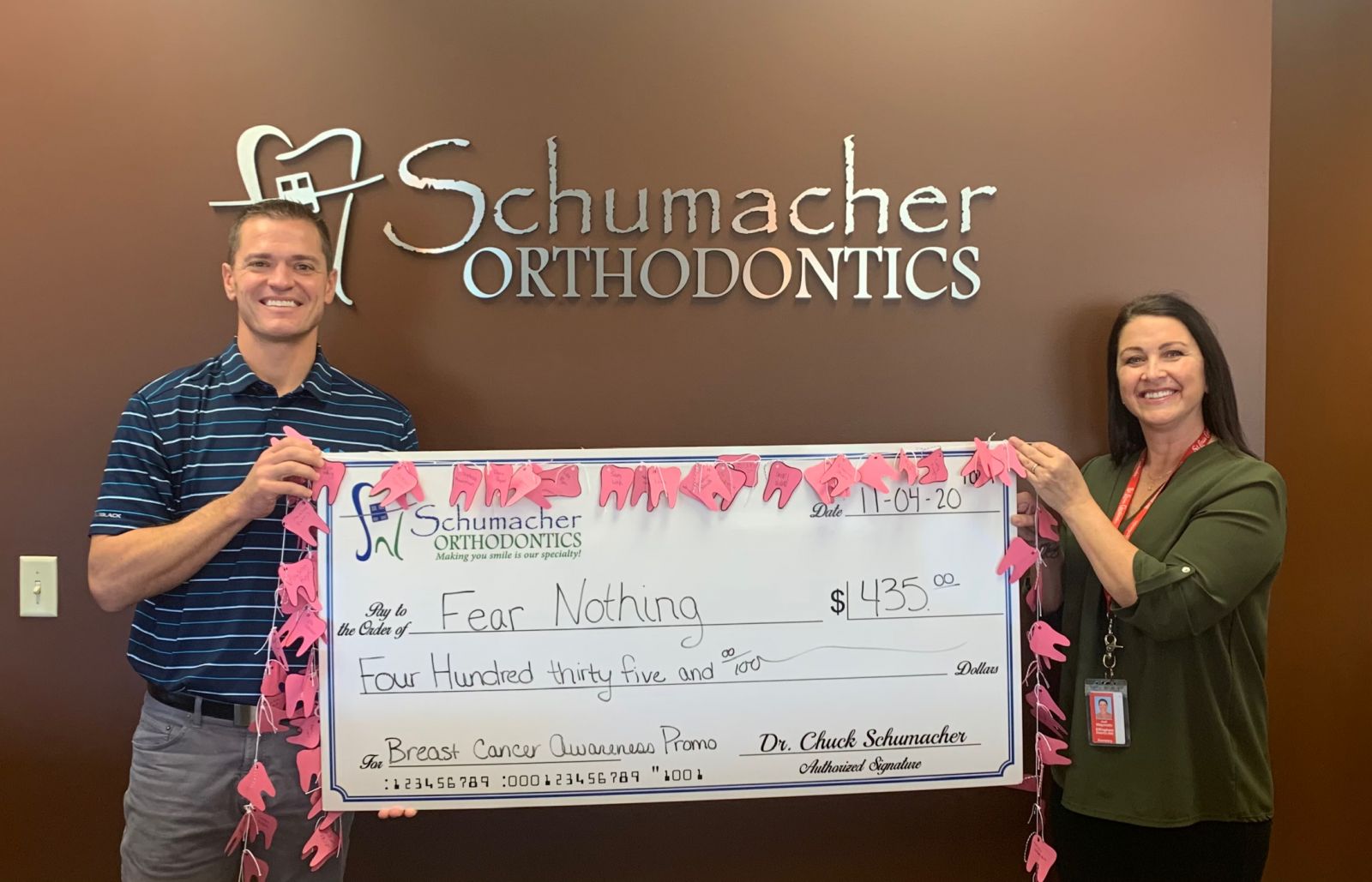 During the month of October, we asked patients to choose pink on their braces. We made a donation for every patient who chose pink. We were able to donate $625 to Fear Nothing and help local families who are battling cancer.
Office Contests and Fun